With the COVID-19 pandemic and several more current events of the world, more and more homeowners are beginning to appreciate and realize the importance of a beautiful home environment. For many of us, working from home as been quite the adjustment as well as quite the unexpected blessing. The home has become a productive sanctuary for remote workers to get the job done and keep the show going, without having to commute and sit in an office all day.
Many of us are thinking about changing our homes to fit the changing times. Home remodeling is a big, big project to tackle! Not everyone is an expert when it comes to the in's and out's of the remodeling process, so we wanted to share some insights for those who are interested in understanding and learning more about how it all works.
Setting The Budget
A budget is very important when it comes to anything related to remodeling, as it will help you stay within a limit so that you don't overspend on materials. Setting a fair and agreed upon budget will ensure that you or any hired professional complete the remodeling project efficiently without leaving you surprised or broke at the end.
Before initiating the home renovation, go through the house, and write down each item that needs to be fixed or modified. This will give you a rough idea and estimate of how much your budget should be.
A budget that is too cheap won't be enough to afford materials or fair wages to the contractors. A budget that is too expensive is advised against, as it is never wise to spend beyond your means, but more importantly, you should always be prepared to pay more than the expected, as unforeseen costs are almost inevitable.
Prepare a Detailed Plan
A plan will give you a line of action. You need to have a plan regarding how your vision will be executed. You will need to go through the house and evaluate and prioritize what areas you want to remodel. Then, develop a mental picture in your mind on how the end result should be. You can then share this idea and provide a clear vision to your contractors so that they can perform the job to your satisfaction.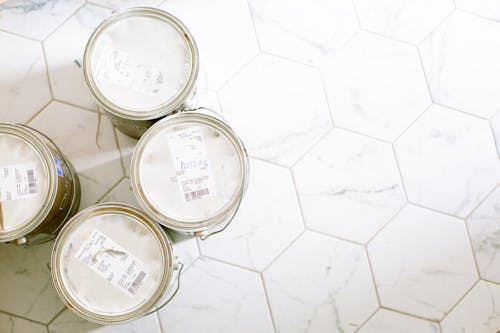 Hire The Right Contractors For The Job
You don't want to experiment with inexperienced or unprofessional renovators. We recommend that you only hire those who have a good reputation and good reviews, such as Inspired Remodels. Joe Mueller and Inspired Remodels have been designing and building dream homes in Orange County for nearly two decades!
Read Michelle R.'s review of Inspired Remodels on Yelp
Create Deadlines
You certainly don't want the house remodeling project to go on forever, which is why setting a date for completion is super important. This should be discussed and mutually agreed upon with your contractor, detailing how you want things to end, and when you want it to end. If you forget to think about this, more time and therefore more costs may eat into your wallet, going above your allocated budget.
If you are looking for professional renovators to make your home renovation dreams come true, give Inspired Remodels a call!
Inspired Remodels
21098 Bake Pkwy Suite 102, Lake Forest, CA 92630, United States